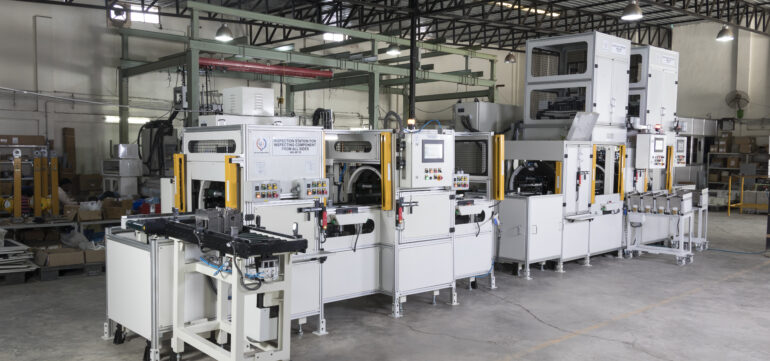 Automation Solutions
We have provided hundreds of solutions to meet customers different automation requirement. Including manual, semi-automatic and fully automatic lines for component assembly.
Complete turnkey solutions for assembly lines includes sub assembly lines, Pressing cells , IPV's , Automation solutions and Material handling stations / Equipment.
Turnkey /Sub-Assembly Line
A Turnkey/Sub-Assembly Line is a complete production line solution for a specific product or sub-assembly offered by a supplier, including equipment and installation.
In Process Verification Units
In Process Verification Units are systems that perform quality checks and inspections on products during the manufacturing process to ensure that they meet quality and performance standards.
Material Handling Stations
Material handling stations are workstations that are equipped with tools and equipment to facilitate the safe and efficient handling of materials in manufacturing and logistics operations.